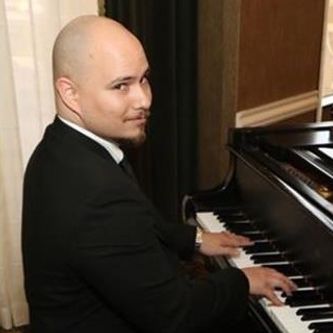 Simon Petty
Piano, Trumpet
Born and raised in Fort Worth, Texas, Simon Petty is an established jazz pianist who keeps an active schedule  performing with the top jazz musicians in the DFW area. Such musicians include: Lynn Seaton, Quamon Fowler, Mario Cruz, and many more. Simon holds a BA in Music  Composition from Southwestern Baptist Theological Seminary and holds a church pianist position in which he has done writing, performing, and arranging. Simon has studied under nationally acclaimed jazz educators Thomas Burchill, Stockton Helbing, Josh Hanlon, and ASCAP award-winning composers Ric Flauding, Dr. Mac Davis, and Dr. Stephen Johnson. Simon continues to develop a unique musical style in both his writing and performance while teaching music theory, piano and music  composition since 2008. His students have won competitions and perform professionally. He enjoys teaching others to hold themselves to a high standard in whatever areas they pursue, while enjoying the experience of their musical journey.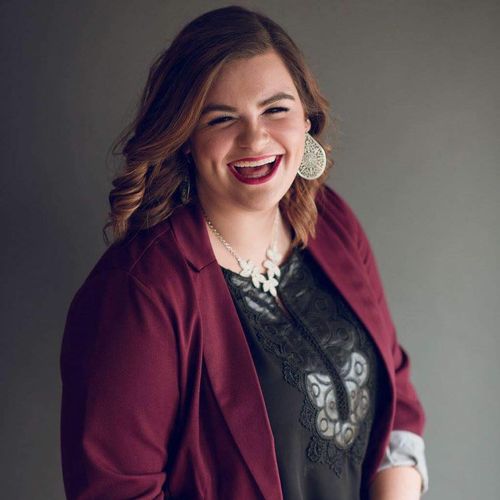 Amber Heady
Voice, Piano
Amber Heady, Soprano, graduated from Austin Peay State University in Clarksville, Tennessee, with a Bachelor of Music in Voice Performance. Amber has performed in numerous productions, including the role of Helena in A Midsummer Night's Dream, and Mistress Ford in Ralph Vaughn Williams' trio from Sir John in Love. In addition to performed, she studied French in Chicoutimi, Quebec, Canada, and is now a part of the Peace Lutheran Church staff in Hurst, Texas. Amber has over four years' experience teaching voice and piano to students of all ages and levels.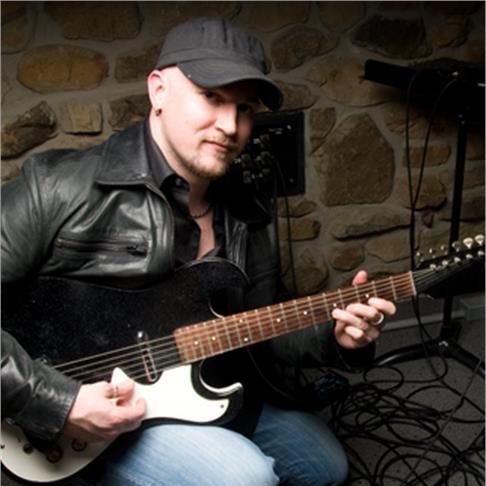 Chuck Davies
Guitar, Drums
Chuck Davies is a multi-instrumentalist with over 20 years experience as a music teacher and performer. His specialties include guitar, bass, drums, voice, beginner piano, music theory, performance coaching, music production, and songwriting/composition. He holds a Bachelors of General Studies with a music minor from Indiana University and has spent decades as a touring and studio musician. His other interests include martial arts and personal development.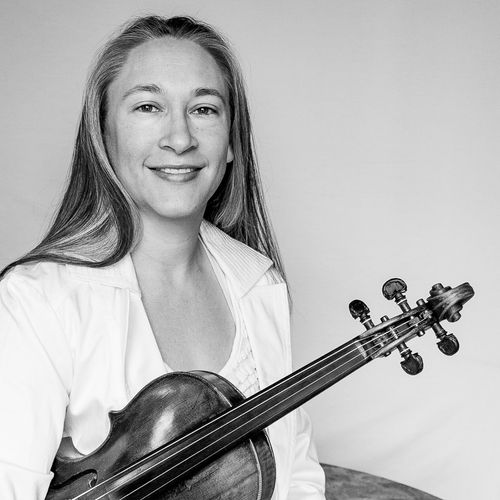 Nina Beate
Violin, Piano
Nina Beate was born and raised in Quito, Ecuador. She completed her high school studies at Interlochen Arts Academy, MI, before completing her Bachelors and Masters Degrees in Violin Performance at the Eastman School of Music in Rochester, NY. Nina has freelanced, taught, and toured throughout North & South America for the past 15 years. She has two young children she has been raising in Texas for the past six years, and provides a great deal of knowledge and experience in her work at Stage Notes!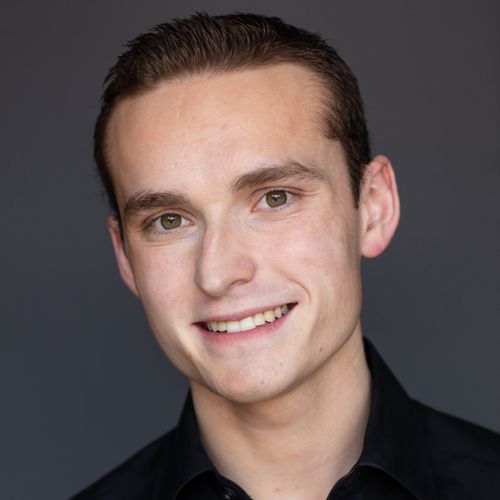 Devin Hite
Multi-Instrumentalist
Devin Hite is from Stillwater, Oklahoma, where his musical journey became a dedication as he taught students within the Music Department while earning his Bachelor's degree from the Theatre Department. Over the years, Devin has dedicated his whole heart to perfect his craft of being a guitarist, drummer, pianist, and vocalist. Currently, since he has moved to Fort Worth, Texas, he's been actively searching for live performance opportunities while releasing online music performances through social media. His age range of teaching is wide open from kids to adults, and enjoys teaching folk, country, Americana, blues, funk, classic rock, and hard rock. Students most remember him saying, "Whatever YOU want to learn is what I want to learn. You tell me, and we'll make awesome music!"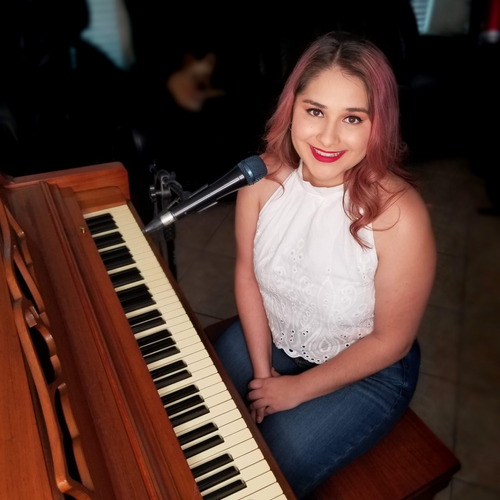 Monica Saldivar
Voice, Piano
Monica Saldivar, a Grand Prairie, TX native, has been singing for over 10 years at many different events throughout Texas and has had the opportunity to sing the National Anthem for many of the professional sports teams throughout the Dallas-Fort Worth area. Influenced by many different genres in English and Spanish, Monica has a wide variety of music she performs. She is a2012 graduate of Booker T. Washington High School for the Performing and Visual Arts as well as a 2017 graduate of Dallas Baptist University with a major in Music Business / Vocal Performance and Grammy U member throughout her college career. All of her music can be found on all major digital music platforms.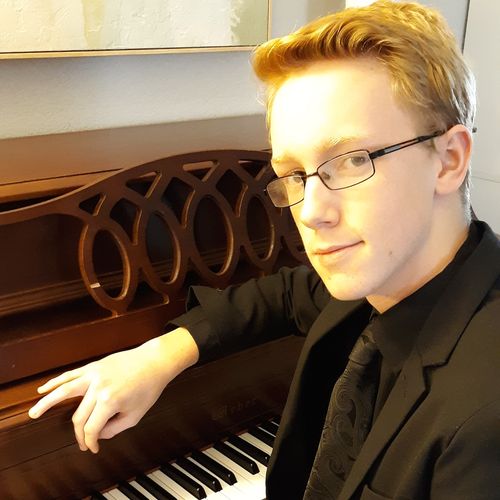 Ethan Anderson
Student Teacher, Piano
Ethan Anderson has been taking lessons at Stage Notes since the age of 7. He has been specializing in jazz for the past five years. He plays piano with the Crossroads youth choir at First Baptist Church of Hurst and the Keller Area Youth Jazz Orchestra. He is also a saxophonist, earning 1st chair baritone saxophone in the 2018 All Region Band.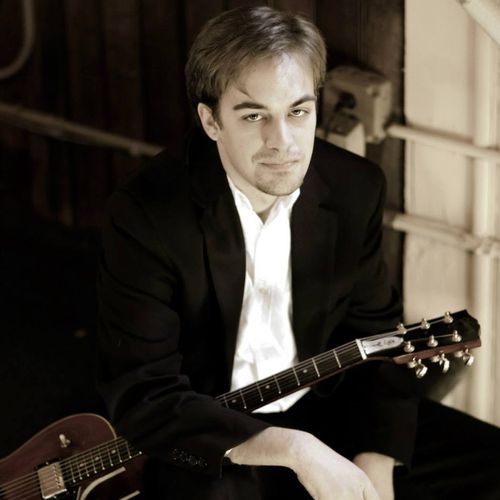 PJ Rasmussen
Multi Instrumentalist
Multi-instrumentalist PJ Rasmussen spent the last five years in Manhattan leading the 21-piece Boardwalk Jazz Band. At 30 years old, has headlined two nationally syndicated TV specials, been featured on the cover of Hot House Jazz magazine, held a residency at the Four Seasons restaurant in New York, and landed two albums on the jazz charts. His groups have included multiple GRAMMY-winners, and in 2016 he made his TV debut with jazz legend Bucky Pizzarelli (Benny Goodman, Frank Sinatra, Ray Charles).
Despite his work in the jazz world, PJ's first love was blues and rock music. As a guitarist and singer, he fell in love with the music of Eric Clapton, Stevie Ray Vaughan, Cream, and Led Zeppelin. In college, he began composing and released his first album, "Adventures in Flight," to international acclaim in 2013. He continued to privately study classical music, and in 2019 was commissioned to write for the Florida Imperial Symphony.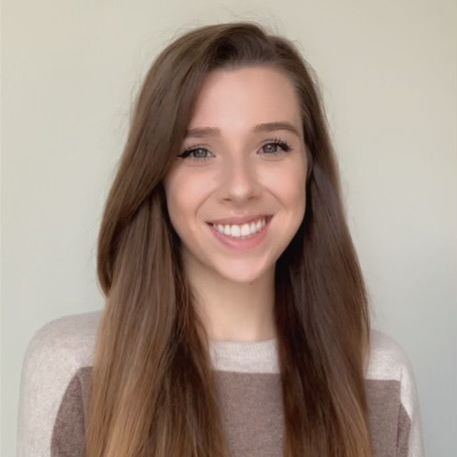 Emily Vernoski
Art
Emily was born in New Jersey. Having a love for fine arts at a young age, she expanded her talent throughout her homeschooling experience. Starting at a young age, she developed her skills by experimenting with techniques and reading about art history. College is where she gained her professional experience and advanced education in Art—graduating from Sussex County Community College with an associate in Liberal Arts. Taking advantage of all Art focus studies for electives, including Fine oil Painting, Ceramic Sculpting, Basic Drawing, and advanced watercolor painting. During the transition to a four-year institute, she studied ceramics sort-term at Peter Valley School of Craft under world-renowned artist Bruce Dehnert. Furthering her career, she studied for two years in the College of Arts in the Visual Art program at Montclair State University. Taking advanced courses learning design elements, integrative Studio theory, color psychology, psychology of art education, and Art History (Prehistoric to present day). Emily has four years of experience creating art & craft projects and teaching essential art elements to ages 5–17-year old's at Camp Orchard Hill. Emily moved to Texas to advance her Artist career and finish her B.A. in Visual Arts in North Texas. Emily is excited to be teaching the future artists at Stage Notes School of Music and Arts.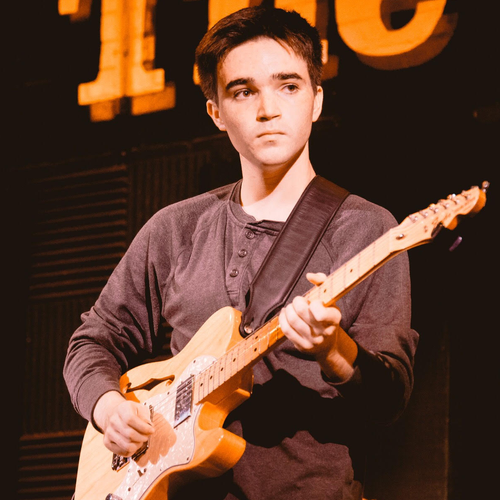 Liam McCabe
Guitar, Piano
Liam is currently a Jazz Studies major at the University of North Texas' renowned College of Music. Splitting his time between Denton and Dallas' vibrant music scenes, Liam has performed in a wide variety of musical settings (from jazz combos to cover bands to pit orchestras and everything in between!) with some of the Metroplex's top musicians. When he's not playing the guitar, he enjoys cooking, going on runs, and taking care of his roommates' plants while they're gone for the summer.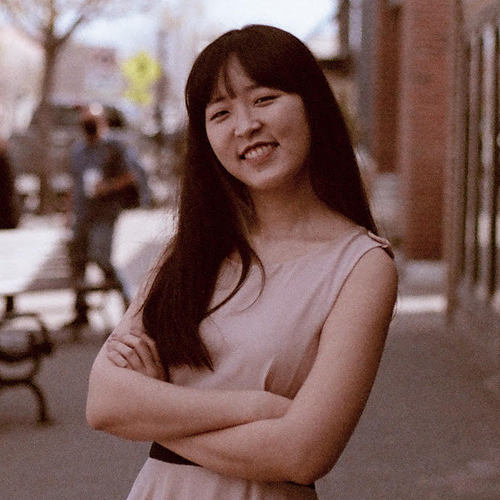 Sky Seo
Piano
Starting from Seoul Jazz Academy in South Korea, Sky has been playing the piano for over 12 years. She came to U.S. in 2012 to study jazz at University of North Texas and got bachelor's degree there. Sky pursued master's degree of jazz studies at University of Texas at Arlington and graduated in 2021. Sky has taught over 50 students during studying abroad. She also has been playing at many different places in DFW.