Simon Petty
Piano, Trumpet
Born and raised in Fort Worth, Texas, Simon Petty is an established jazz pianist who keeps an active schedule  performing with the top jazz musicians in the DFW area. Such musicians include: Lynn Seaton, Quamon Fowler, Mario Cruz, and many more. Simon holds a BA in Music  Composition from Southwestern Baptist Theological Seminary and holds a church pianist position in which he has done writing, performing, and arranging. Simon has studied under nationally acclaimed jazz educators Thomas Burchill, Stockton Helbing, Josh Hanlon, and ASCAP award-winning composers Ric Flauding, Dr. Mac Davis, and Dr. Stephen Johnson. Simon continues to develop a unique musical style in both his writing and performance while teaching music theory, piano and music  composition since 2008. His students have won competitions and perform professionally. He enjoys teaching others to hold themselves to a high standard in whatever areas they pursue, while enjoying the experience of their musical journey.
Amber Heady
Voice, Piano
Amber Heady, Soprano, graduated from Austin Peay State University in Clarksville, Tennessee, with a Bachelor of Music in Voice Performance. Amber has performed in numerous productions, including the role of Helena in A Midsummer Night's Dream, and Mistress Ford in Ralph Vaughn Williams' trio from Sir John in Love. In addition to performed, she studied French in Chicoutimi, Quebec, Canada, and is now a part of the Peace Lutheran Church staff in Hurst, Texas. Amber has over four years' experience teaching voice and piano to students of all ages and levels.
Alexander Petty
Piano
Alexander Petty began his study of music as a child. By his teenage years he was composing his own piano arrangements, competing at the Texas Private School Music Educators Association in both the solo and ensemble categories, and expanding his musical studies at the Travis Academy of Fine Arts. His interests in music led to the completion of a Bachelor of Arts in Music Composition. During these years of study, his days included classes in music theory, instrumental ensemble practice, music writing, choral rehearsals and music history. Alexander has also completed a Master of Arts in History, which has led him to require that his music students have a basic understanding of the historical context behind their chosen piece. He has found that even a small amount of time spent increasing knowledge of musical styles and composers helps the student realize a greater appreciation for their art. Not merely a theorist, Alexander has performed locally at various venues under different settings, ranging from choral performances at the Bass Hall to soloing in musical drama at Scott Theatre. While he relishes the solitary experiences of playing Chopin Nocturnes or setting out to write an entirely new piece, he also enjoys teaching others music and is happy to convey concepts and techniques in a simple way that aids and informs the student..
Chuck Davies
Guitar, Drums
Chuck Davies is a multi-instrumentalist with over 20 years experience as a music teacher and performer. His specialties include guitar, bass, drums, voice, beginner piano, music theory, performance coaching, music production, and songwriting/composition. He holds a Bachelors of General Studies with a music minor from Indiana University and has spent decades as a touring and studio musician. His other interests include martial arts and personal development.
Nina Beate
Violin, Piano
Nina Beate was born and raised in Quito, Ecuador. She completed her high school studies at Interlochen Arts Academy, MI, before completing her Bachelors and Masters Degrees in Violin Performance at the Eastman School of Music in Rochester, NY. Nina has freelanced, taught, and toured throughout North & South America for the past 15 years. She has two young children she has been raising in Texas for the past six years, and provides a great deal of knowledge and experience in her work at Stage Notes!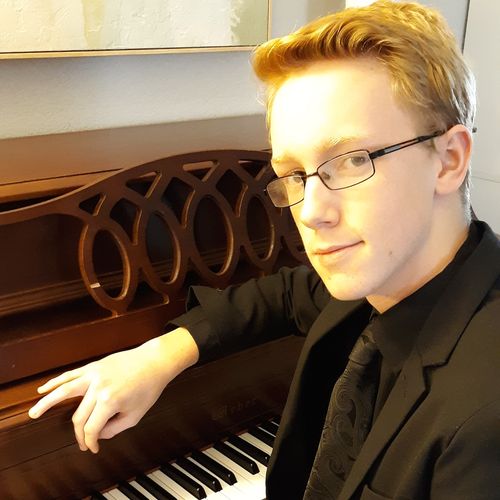 Ethan Anderson
Student Teacher, Piano
Ethan Anderson has been taking lessons at Stage Notes since the age of 7. He has been specializing in jazz for the past five years. He plays piano with the Crossroads youth choir at First Baptist Church of Hurst and the Keller Area Youth Jazz Orchestra. He is also a saxophonist, earning 1st chair baritone saxophone in the 2018 All Region Band.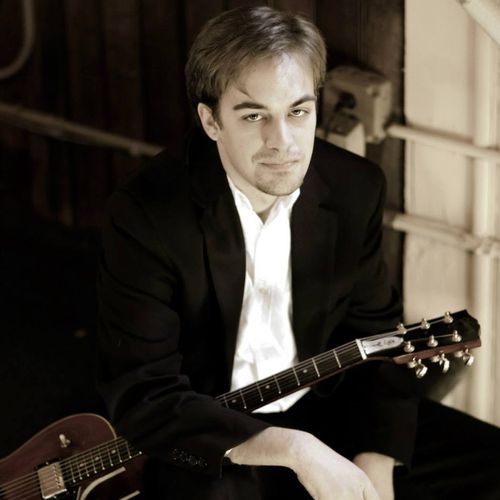 PJ Rasmussen
Multi Instrumentalist
Multi-instrumentalist PJ Rasmussen spent the last five years in Manhattan leading the 21-piece Boardwalk Jazz Band. At 30 years old, has headlined two nationally syndicated TV specials, been featured on the cover of Hot House Jazz magazine, held a residency at the Four Seasons restaurant in New York, and landed two albums on the jazz charts. His groups have included multiple GRAMMY-winners, and in 2016 he made his TV debut with jazz legend Bucky Pizzarelli (Benny Goodman, Frank Sinatra, Ray Charles).
Despite his work in the jazz world, PJ's first love was blues and rock music. As a guitarist and singer, he fell in love with the music of Eric Clapton, Stevie Ray Vaughan, Cream, and Led Zeppelin. In college, he began composing and released his first album, "Adventures in Flight," to international acclaim in 2013. He continued to privately study classical music, and in 2019 was commissioned to write for the Florida Imperial Symphony.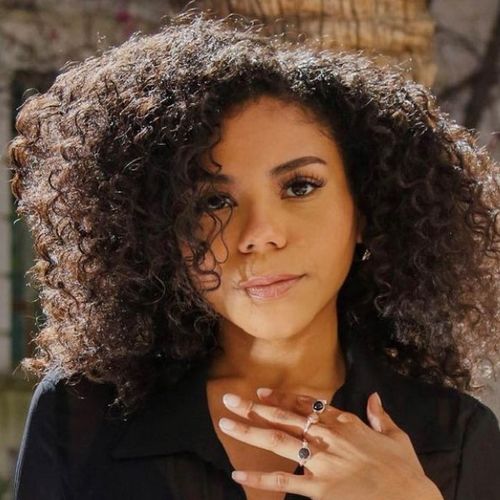 Krystal Vega
Art
Krystal Vega here! I'm 24 years old and originally from Dallas, Texas, but have lived in great places such as Lake Tahoe, Nevada, Santa Rosa, California, Los Angeles, and Austin! I've been set on art since about the age of 6, and the start of my freelance career has blossomed since 2017 as I concluded my studies at the University of Texas at Austin. I've worked with numerous clients in portraits, home decor pieces, tattoo designs, design curation, and anything in between. If I'm not studying abstract works, shading paintings I've started months ago, or detailing drawings for hours on end you can catch me swimming at the pool, hiking, or cooking up a new vegetarian dish in the kitchen! I look forward to providing all the knowledge Art has given me to everyone here at Stage Notes!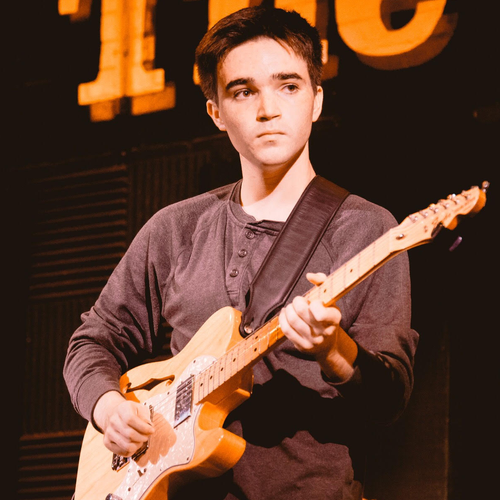 Liam McCabe
Guitar, Piano
Liam is currently a Jazz Studies major at the University of North Texas' renowned College of Music. Splitting his time between Denton and Dallas' vibrant music scenes, Liam has performed in a wide variety of musical settings (from jazz combos to cover bands to pit orchestras and everything in between!) with some of the Metroplex's top musicians. When he's not playing the guitar, he enjoys cooking, going on runs, and taking care of his roommates' plants while they're gone for the summer.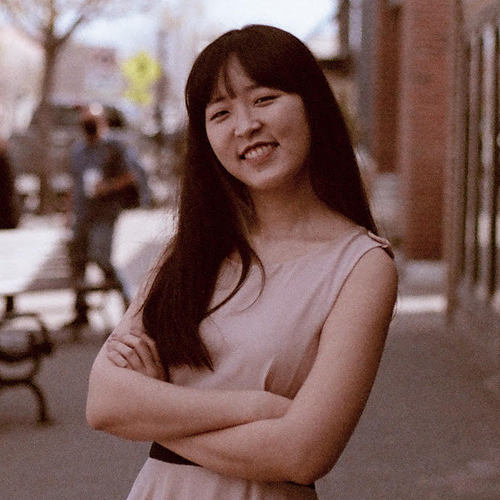 Sky Seo
Piano
Starting from Seoul Jazz Academy in South Korea, Sky has been playing the piano for over 12
years. She came to U.S. in 2012 to study jazz at University of North Texas and got bachelor's
degree there. Sky pursued master's degree of jazz studies at University of Texas at Arlington
and graduated in 2021.
Sky has taught over 50 students during studying abroad. She also has been playing at many different places in DFW.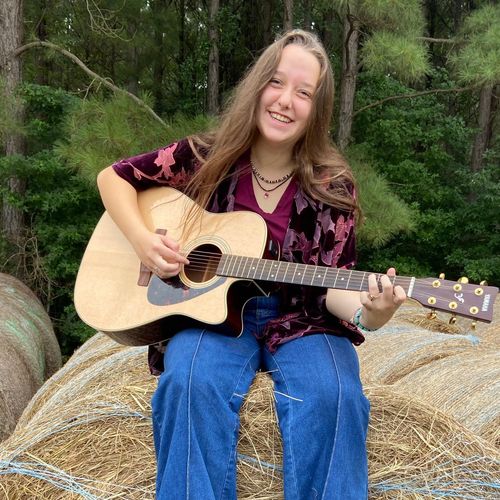 Caroline Johnson
Student Teacher, Multi-Instrumentalist
Caroline has been a student at Stage Notes since she was 5 years old, first starting on piano, then moving to voice, guitar, and bass.
Caroline has participated in state level choirs and ensembles since elementary school, and also leads vocally and instrumentally in her church's worship team.